Sober 30 Challenge
This thirty day online course is designed to help you sharpen your mental game, regain self-control, and rid yourself of old habits. Try to think of it as a research and design department for your life. A laboratory focused on personal evolution, dedicated to maintaining order instead of correcting disorder. Through self awareness exercises, daily habit tracking, and neuroscience education each participant gets the chance to maintain equilibrium in their lives by better understanding themselves and the "reality" in which they live. Overall, the Sober 30 Challenge is a lifestyle redesign program for anyone who wants to stop living on automatic pilot in order to regain manual control of their lives.
---
This project was funded in part by a grant from the Community Foundation of Jackson Hole.
---
Components of Program
Online Self Awareness Exercises
Breath Anchoring
Interactive Games
Holistic Living Information
Co-Mentoring Design Structure
Exposure Desensitization Training
Ego Destruction Exercises
Neuroscience of Risk Education
Mindfulness and Meditation
Preventative and Reactive Coping Strategies
---
Why the Sober 30 Challenge is different
---
Micro-Science
The backbone of the Sober 30 Challenge is based on three main schools of thought: Evolutionary Psychology, Social Neuroscience, and Positive Psychology. Together these theoretical foundations lay the ground work for understanding what motivates humans and how to apply that knowledge. Our brains are designed for survival not happiness, so the best we can hope for is to understand the mental machine nature has given us and find loopholes into contentment. Too often people focus on the foreground symptoms in their lives and forget to dig deeper into the background root causes. Therefore, the Sober 30 Challenge peels back the layers and helps you become the best version of yourself.
---
Meditation
People tend to forget that we are human beings, not human "doings." The Sober 30 Challenge seeks to rebalance your lifestyle to take away some of the gas pedal and add a little more brake. Through meditation and mindfulness exercises, the project regulates the hamster wheel of thoughts that intrude into our everyday lives. Learning how to redirect our attention while having a conversation with our minds and bodies is paramount. Meditation is the cornerstone that may help improve the quality of your life and bring about peace of mind.
---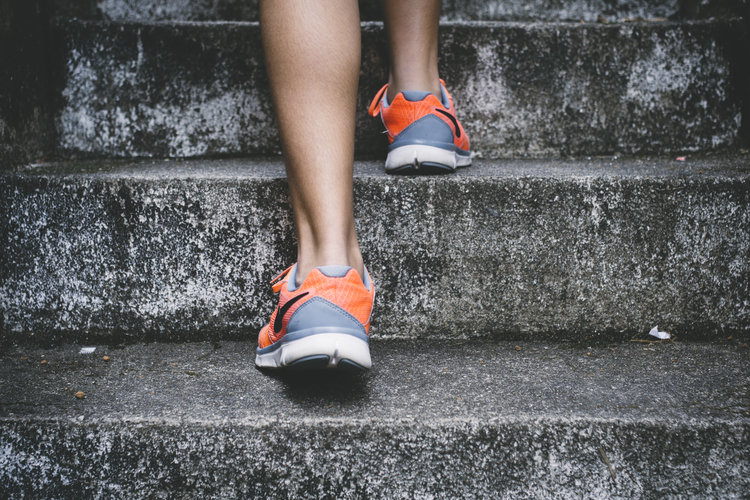 MOVEMENT
Life is just plain better when your moving. Learning is essential for change but when you combine new information with active engagement its like giving your memory steroids. The body needs movement to create new brain cells, through neurogenesis, but if those new cells don't attach to new information they die. Getting your heart rate up and teaching your body how to break old patterns, delay gratification, and cope with stress is the bedrock of what it takes to have Mindstrength. Too often we focus on what is going wrong in our lives without giving much attention to possible solutions.
---
Ready to Get Started:
PRINT THIS OUT... If you haven't already
Step #1: Find a supportive family member or friend to partner with for this 30 day challenge or just do it by yourself.
Step #2: Download Editable PDF or print out the 30 challenge workbook in order to keep track of your personal progress. You can also complete the self-reflections on a separate piece of paper if you don't want to kill any trees. OR just skip the self reflections completely! Its your month do what you want with it!
Step #3: Get Started!
Who this Challenge is For?
This challenge is for anyone who wants to make some changes, big or small, in their life and needs a little extra push.
Friends or Family who want to engage with a loved one and help them make a lasting change in their lives, but also make a difference in their own mindsets and lifestyle
Could be for something looking to progress to the next plateau in their lives, someone who wants to cut down on their drinking, or anyone who hasn't been feeling like their full selves.
Download WorkBook
Start Program
---
How to Use Workbook:
Complete Exercises on editable PDF and save on home computer or print and keep score the old fashion way
Put some skin in the game with your partner: Money on the Line or humiliating consequence of losing always works best.
KEEP SCORE of your progress ONCE in the morning and ONCE MORE at night.
Commitment Level:
If you have to skip a day or a week… no problem.. just pick back up from where you left off! But be honest with your partner if you do.
Exercises, Videos, etc should only take up 20 minutes of your day.
---
Sober 30 Scorecard Rules:
Be honest! Gotta look yourself in the mirror at the end of the day don't ya
Mark an "x" in box next to any assignment/task you complete and total them at the end of the day and week
Harass/Manipulate/ or Guilt trip your partner daily to help keep you both on track
If you miss a day just pick up where you left off. Don't give up
Print Scorecards
Start Program